Our family continues to grow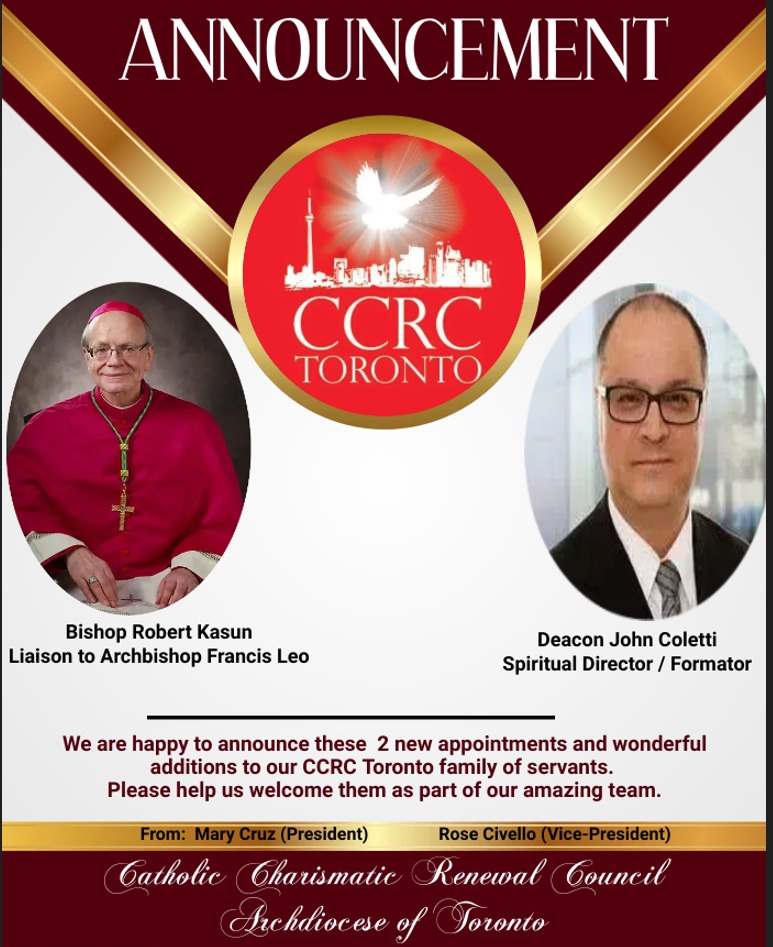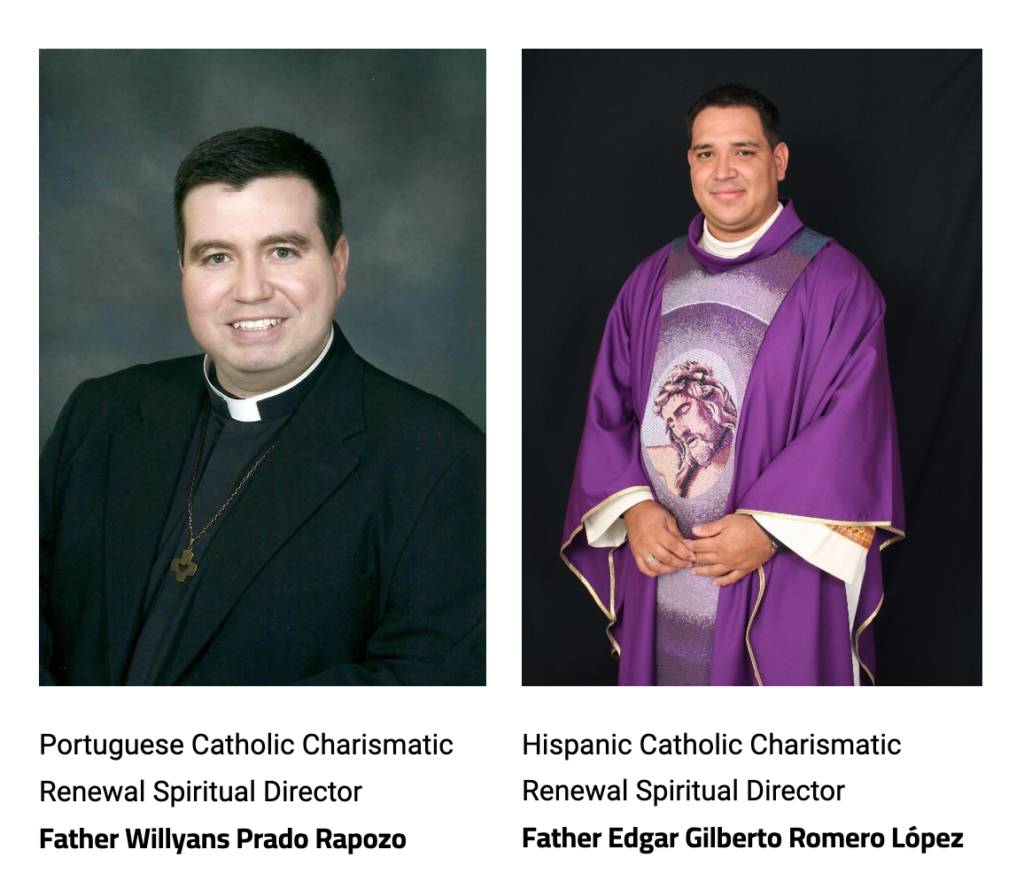 It is with great joy that CCRC Toronto, welcomes these 2 new appointments to our Ethnic Communities in the Archdiocese of Toronto.
We thank Archbishop Francis Leo and Bishop Kasun for their continued support to our Charismatic Communities.
CCRC commits to continue living in the Spirit, moving towards the unity of the body of Christ.
In Jesus and Mary.
Your servants, CCRC TORONTO
We are a group of Roman Catholic lay people who follow the spirituality of devotion to the Holy Spirit. We are under the authority of the Archdiocese of Toronto. Our current spiritual director is a Reverend Father Matthias Kotoka Amuzu, a Roman catholic priest in good standing with the Archdiocese Diocese. Deacon John Coletti is our liaison with Cardinal Thomas Collins.
0
LSS
Life of the Spirit Seminars